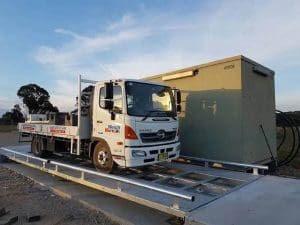 How to Ensure Compliance with Australian Truck Weight Standards: Trust Weigh More Solutions as Your Truck Scales Supplier in Australia
Every trucking company needs dependable truck scales. A scale that can deliver accurate readouts on truck mass can tell you if you are compliant with Australian standards. Compliance, in turn, can help your business avoid fines and other penalties associated with driving overloaded trucks. On the other hand, an accurate scale can help you make sure you aren't underloading your trucks, guaranteeing maximum productivity and efficiency.
If you are looking for a truck scales supplier here in Australia, look no further than Weigh More Solutions. With 27 years of experience and a commitment to providing turnkey truck weighing solutions—including weighbridges and related software and hardware—we can provide you with a suitable solution.
Work with an Australian Company to Meet Australian Regulations
When it comes to investing in truck scales in Australia, you usually want to avoid companies that design or manufacture their weighbridges overseas. Every country has slightly different standards and regulations when it comes to truck weight and capacity. Australia's standards happen to be a bit stricter than the laws in most other parts of the world. As such, when you buy a scale calibrated to suit international standards, you probably are not getting the ideal hardware for an Australian compliance check.
At Weigh More Solutions, we provide a solution that is a bit closer to home. As your truck scales supplier, you can count on us to help your business comply with Australian standards. We are an Australian owned and operated business. Based in Smeaton Grange, New South Wales, we have spent a quarter of a century working within the confines of Australian standards. We know what is necessary to achieve compliance with this country's regulatory compliance standards, and we build those considerations right into the DNA of our products.
Knowing that your truck scale supplier is based right here in Australia can give you peace of mind when it comes to weighing your trucks. We build our equipment to meet Australia's strict standards, and in turn, you can use the same equipment to make sure your business is fully compliant. All our design and manufacturing work happens in Australia and faces close quality controls, to guarantee the level of performance our clients expect and deserve.
Customise the Right Truck Scales Solution for Your Business
While Weigh More Solutions builds truck scales to adhere to strict Australian standards, that doesn't mean every scale we make is the same. On the contrary, we offer numerous variations of our truck scales in Australia. From portable weighbridges to surface and pit weighbridges, we provide solutions to fit the preferences and needs of many different clients within this industry. We also custom design each solution, so that every truck scale we sell ends up fitting the client like a glove.
If you need a truck scales supplier in Australia, reach out to Weigh More Solutions today. We would be happy to provide you with a free quote for your weighbridge solution. Reach us on 1300 366 131.