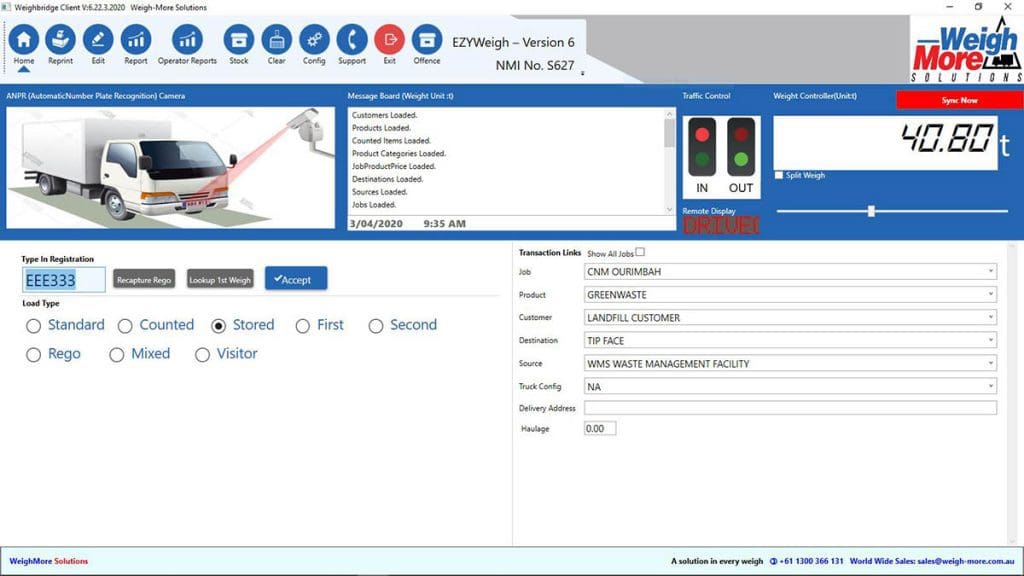 Though trading internationally can increase your profits exponentially, it's important to be aware of the challenges involved. You need to find a way of marketing your products on a global scale, and that might mean utilising many advertising platforms, such as TV, magazine adverts and the Internet. Additionally, you need to form good working relationships to ensure you're dealing with a legitimate company that won't try to undermine your operations.

You also need to find a good shipping partner to minimise the costs of sending products abroad, but there is another way to reduce shipping costs that you may not have considered.
Companies that ship products on a regular basis often purchase a weighbridge because it helps to ensure your correct loading. They help you establish whether your vehicle is loaded evenly to prevent wear and tear on some of your vehicle's most vital components.
They also tell you whether your vehicle is overloaded so that you can comply with the Australian and international laws with ease.
Similarly, you'll be able to see whether your vehicle is under-loaded so that you can maximize the efficiency of your available space. However, if you want to get the most from your weighbridge, you might want to buy weighbridge software online.
At Weigh-More Solutions, we provide weighbridge software that's easy to use so that you can take some of the headaches away from the logistical challenge that is trading internationally. We endeavour to provide the best products available, and we make everything we sell in Australia so that you know our products are of the highest quality.
We ensure our software is accurate, dependable and easy-to-use, which is why so many companies in Australia buy products from our professionals. However, to help you understand why our software is so popular, we've detailed a few things below that you should consider when investigating weighbridge solutions.
Buy Weighbridge Software from a Dependable Provider
Businesses buy software to make their jobs easier, so it's vital to find a provider that constantly updates its products. In addition to regular updates, here's what you should look for when searching for a software provider.
Accuracy – Because there are laws you need to comply with when loading your vehicles, it's vital your software solution provides an accurate reading of the weight of your vehicle.
Ease of use – Software is supposed to make your life easier, so you need to ensure the solution you purchase is straightforward to use. As long as you can use your software properly, you'll be able to amend your vehicle's load and spot problems at a glance.
Speed – Time is often of the essence when it comes to shipping because you need to ensure your products arrive on the agreed date. That's why your weighbridge should send data to your software solution instantly to ensure you can load your vehicles properly and amend errors quickly.
We're Here to Help
At Weigh-More Solutions, we've been a trusted provider of weighbridge software for over 26 years thanks to our dedication to remaining at the forefront of technological advancements and unparalleled customer service. Contact us today for more information, and we'd be glad to explain how our products can streamline your business operations.